L.O.V.E.  — Living Our Values Everyday

Women in Leadership Accelerator
Participants define personal goals; learn how to maximize talents and build influence to create impact. Organizations  build inclusive cultures based upon employee input, values, and system improvements. The Accelerator replaces limiting mind-sets and activities with purpose and focus.
Change starts with a conversation. Email to schedule your free 30 min. consultation.
Courageous Conversations
Authentic conversations build trust and spark opportunity. Yet, fear often holds us back from exploring how to create allyships and cultivate workplace equality to discussing inclusion and how to take action for a healthy workplace.  Now is  the time for time for speaking honestly and listening deeply.
Executives
Teams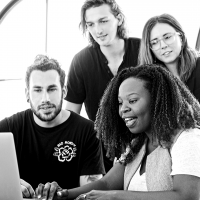 Retreats
Today's leaders develop self-awareness, build their skills and create movements.  TTi's values-based approach integrates with data rich feedback mechanisms to create a customized program for conscious leadership. We create a safe haven for  growth; helping you release limiting behaviors, build on your strengths and design your success.
Creating lasting impact requires, a clear vision, trust, and teamwork. We create space for open dialogue to unlock potential and boost effectiveness.  We offer expert facilitation for courageous conversations which  tackle topics including:  gender equity and allyship. We partner to build collaborative communities and solutions.
Stepping away from daily activities and responsibilities allows you and your team the opportunity to fully integrate new perspectives; it creates the space to achieve break-through ideas and engage organizational genius.  We offer customized  1/2- 2 day sessions designed for strategic planning, energy mastery and  high-impact results.